My Blog
Posts for: March, 2016
By Hillis Family Dental
March 16, 2016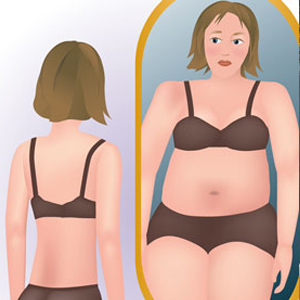 The mouth isn't an island unto itself — problems there may be indicative of deeper physical or emotional issues. Â The condition of a family member's teeth and gums, for example, could be signs of bulimia, an eating disorder.
Characterized by food binging and purging through self-induced vomiting, bulimia can also have a severe effect on the teeth. Regular inducement of vomiting introduces stomach acid into the mouth that can attack and soften the mineral content of tooth enamel. As a result, 90% of bulimics develop enamel erosion.
The erosion pattern often differs from that produced by other high acid causes like the over-consumption of sodas. Because the tongue instinctively covers the back of the bottom teeth during vomiting, they're often shielded from much of the acid wash. Bulimics are much more apt to exhibit heavier erosion on the upper front teeth, particularly on the tongue side and biting edges.
Bulimia and similar disorders produce other signs as well, like soft tissue ulceration or swollen salivary glands that exhibit puffiness of the face. The roof of the mouth, throat and back of the tongue may appear roughened from the use of fingers or objects to induce gagging.
Unlike sufferers of anorexia nervosa who tend to be negligent about their hygiene (which itself increases their risk of dental disease), bulimics have a heightened sensitivity to their appearance. This concern may prompt them to aggressively brush right after purging, which can cause more of the softened enamel to be removed.
Treating the dental consequences of bulimia requires a two-pronged approach. In the short term, we want to lessen the impact of stomach acid by discouraging the person from brushing immediately after purging — better to rinse with water and a little baking soda to buffer the acid and wait about an hour before brushing. We may also suggest a sodium fluoride mouth rinse to help strengthen and re-mineralize the enamel.
In the long-term, though, the disorder itself must be addressed through professional help. One good source is the National Eating Disorders website (nationaleatingdisorders.org). Besides information, the association also provides a toll-free helpline for referrals to professionals.
As with any eating disorder, bulimia can be trying for patients and their families. Addressing the issue gently but forthrightly will begin their journey toward the renewal of health, including their teeth and gums.
If you would like more information on the effect of eating disorders on dental health, please contact us or schedule an appointment for a consultation. You can also learn more about this topic by reading the Dear Doctor magazine article "Bulimia, Anorexia & Oral Health."
By Hillis Family Dental
March 01, 2016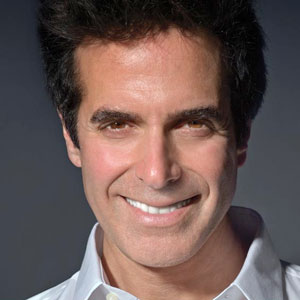 You might think David Copperfield leads a charmed life:Â  He can escape from ropes, chains, and prison cells, make a Learjet or a railroad car disappear, and even appear to fly above the stage. But the illustrious illusionist will be the first to admit that making all that magic takes a lot of hard work. And he recently told Dear Doctor magazine that his brilliant smile has benefitted from plenty of behind-the-scenes dental work as well.
"When I was a kid, I had every kind of [treatment]. I had braces, I had headgear, I had rubber bands, and a retainer afterward," Copperfield said. And then, just when his orthodontic treatment was finally complete, disaster struck. "I was at a mall, running down this concrete alleyway, and there was a little ledge… and I went BOOM!"
Copperfield's two front teeth were badly injured by the impact. "My front teeth became nice little points," he said. Yet, although they had lost a great deal of their structure, his dentist was able to restore those damaged teeth in a very natural-looking way. What kind of "magic" did the dentist use?
In Copperfield's case, the teeth were repaired using crown restorations. Crowns (also called caps) are suitable when a tooth has lost part of its visible structure, but still has healthy roots beneath the gum line. To perform a crown restoration, the first step is to make a precise model of your teeth, often called an impression. This allows a replacement for the visible part of the tooth to be fabricated, and ensures it will fit precisely into your smile. In its exact shape and shade, a well-made crown matches your natural teeth so well that it's virtually impossible to tell them apart. Subsequently, the crown restoration is permanently attached to the damaged tooth.
There's a blend of technology and art in making high quality crowns — just as there is in some stage-crafted illusions. But the difference is that the replacement tooth is not just an illusion: It looks, functions and "feels" like your natural teeth… and with proper care it can last for many years to come.  Besides crowns, there are several other types of tooth restorations that are suitable in different situations. We can recommend the right kind of "magic" for you.
If you would like more information about crowns, please contact us or schedule an appointment for a consultation. You can also learn more about this topic by reading the Dear Doctor magazine articles "Crowns & Bridgework" and "Porcelain Crowns & Veneers."