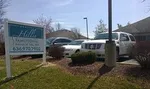 Our Dentist & Dental Team believe every patient is unique. We also believe that there is a relationship between your dental health and your overall wellness. Our Dentist works from an individualized framework, where your treatment plans take into account your personal experiences and health history. At Hillis Family Dental we know your time is valuable; it is a part of our mission to offer you timely, quality care that addresses both your long- and short-term dental needs. We believe working from this framework will provide you positive dental experiences that help you avoid more extensive dental work in the future. We are focused on keeping you healthy, receiving the care you need, deserve & can afford. With those goals in mind, we are committed to upkeeping important digital imaging tools that simplify problem identification and unnecessary or irrelevant procedures.
We are dental practitioners who are passionate about helping others maintain their oral health! Our experienced team of dental professionals has been serving the greater St. Charles and St. Louis areas for over 30 years. As a private, local business, we're proud to serve our fellow community members!
OUR TEAM'S DENTAL APPROACH

Our primary purpose is to help our patients maintain their oral health for their entire life and to render that care in the kindest, most professional manner possible. We offer an individualized approach that connects how your oral health is a part of your overall well-being.

We use some of the newest imaging technology to improve your overall experience and treatment plan diagnoses. These digital tools visually display what the dentist sees and how they distinguish whether certain dental procedures are needed or not. This supports an illustrative approach that is a helpful tool and aids our team members in relating your dental health to how you feel. Additionally, better imaging technology allows for earlier diagnoses of dental problems, saving you money in the long term while safeguarding your dental health at an early stage!
As a patient at Hillis Family Dental, we are focused on your health and well-being and that you receive quality dental care with flexible treatment planning options to meet your needs. At Hillis Family Dental you and your family always come first! As a local community member, we appreciate and value your decision to entrust your care to our team of professionals.
Your Dental Team at Hillis Family Dental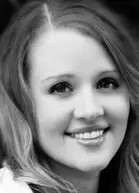 Dr. Amanda M. Hillis
Dr. Hillis earned her DDS at Creighton University in Omaha, NE. Upon Completion of her DDS, she earned her Advanced Education in General Dentistry (AEGD) at the University of North Carolina-Chapel Hill. Dr. Hillis is proud to offer St. Peters, St. Charles County, and the greater St. Louis area quality, affordable dental care. At Hillis Family Dental you will find a committed team of dental professionals working on your behalf. We look forward to caring for you and your family's needs for years to come!
Stephanie, RDH
Stephanie is a new member of our Hygiene Department. She is a veteran practitioner and sees patients of all ages. Stephanie is dedicated to providing quality hygiene care to our patients, and she will work with you to tailor a hygiene program that meets your individual needs. Stephanie is experienced in periodontal maintenance and regularly offers this care.
Tarah, RDH
We welcomed Tarah onto our team in 2019 and she is excited to work alongside her twin sister, Karah, and Stephanie in the Hygiene Department. She is an experienced dental hygienist focused on providing excellent care to patients, making sure to maintain a healthy smile on a regular basis. Tarah will work with you on how to best keep up your dental health. Tarah provides patients with regular teeth cleanings to ensure your mouth is cavity free, and more importantly, make sure you do not have periodontal disease!
Karah, RDH
Karah joined our practice in 2020 and works with her twin sister Tarah, along with Stephanie in our Hygiene Department. Like Stephanie and Tarah, Karah looks forward to seeing you for your regular dental cleanings. Karah is happy to assist you with all your hygiene needs or questions while working with you to achieve a healthy mouth. Karah and our hygiene team is experienced in periodontal maintenance, and you will see them every 3, 4, or 6 months for periodontal care.
Stacy, Dental Assistant
Stacy joined our practice in 2016. She'll be there to prepare you for any dental treatment, working chairside beside Dr. Hillis during dental procedures, and she will also make sure you are taken care of when your appointment is done. With over 10 years of experience, both at the front desk and as an assistant, you can count on Stacy to make sure you receive attentive care that both relaxes and puts you at ease, especially if you are anxious about dental visits!
Kristin, Dental Assistant
Kristin is a new member of our dental assisting team and passionate about making sure you receive the quality care you deserve. Kristin aides Dr. Hillis during dental procedures or exams that a patient may require. Kristin is proud to serve you and make sure your time in the dental chair is as comfortable as possible. If you have questions about your treatment plan or are anxious about your visit, Kristin will help answer your questions and put you at ease.
Rachel, Front Desk
Rachel is one of our Front Desk team members who you will see at each visit and who is eager to help make sure all of your questions are answered. Rachel is a great contact point for scheduling appointments and assisting you with your financial questions. She is happy to answer your administrative questions as well as answer how you can best utilize your insurance benefits. If you need assistance, just ask Rachel!